Features
Auto playlist
The playlist is automatically populated with files from the same folder as the file opened for playback.
The playlist can be opened by moving the mouse to the left or right side of the player (depending on user set up, right by default), with a shortcut (P by default) or through a button if opening with the mouse is disabled. The playlist can also overlay the video or push/resize it.
There are 3 playlist styles normal, with thumbnails and a compact one.
Configurable keyboard shortcuts
Most actions in Haruna can be triggered with a keyboard shortcut that can be configured by the user.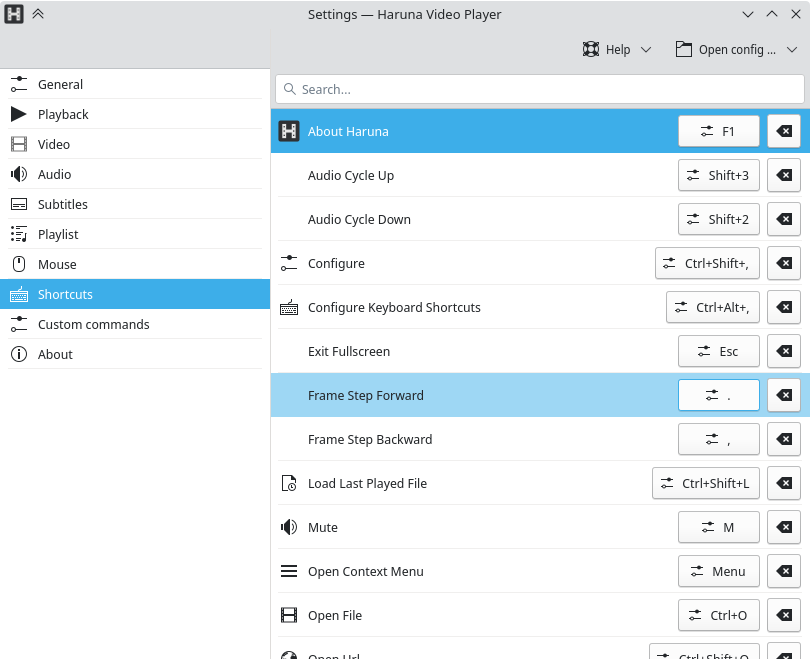 Other features
Play online videos through youtube-dl/yt-dlp
Auto skip chapter containing certain words
Assign actions to mouse buttons: left, middle, right single and double clicks, as well as scroll up and down
Quick jump to next chapter by middle click on progress bar
Hide menubar and toolbar
Theming
Haruna allows the user to change the color schemes as well as the widgets/controls styles.